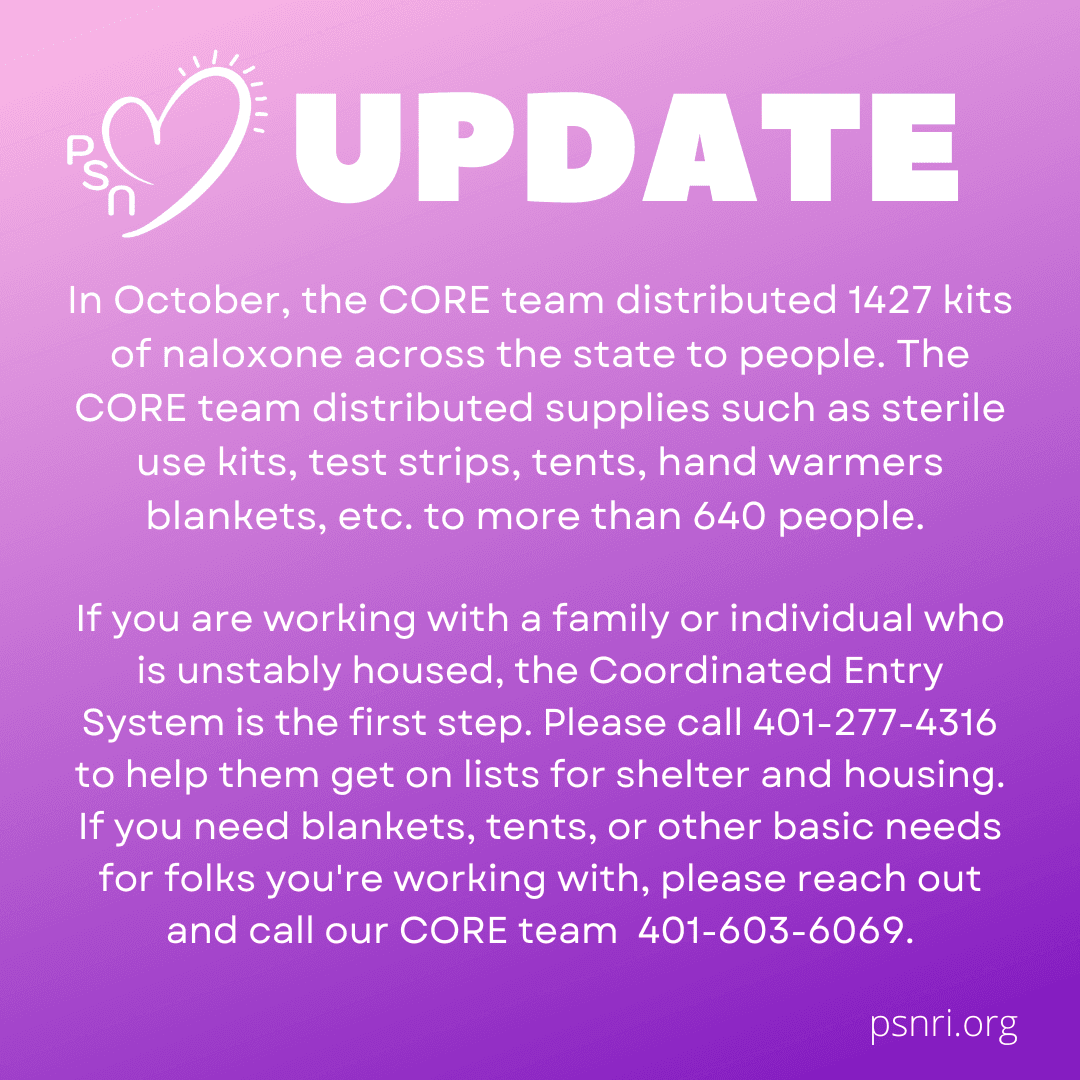 Our CORE (Community Outreach Response Efforts) team is a mobile outreach program that operates statewide through Rhode Island, meeting individuals "where they are at." This team is funded by the Rhode Island Department of Health. Here's a message from Stacey Levin, our Peer Recovery Department Manager, on recent CORE news:

I wanted to take a moment to recognize all the work the CORE team does to provide our communities with access to harm reduction, naloxone, basic needs and person-centered services.

In October, the CORE team distributed 1427 kits of naloxone across the state to people. The CORE team distributed supplies such as sterile use kits, test strips, tents, hand warmers blankets, etc. to more than 640 people.

If you are working with a family or individual who is unstably housed, the Coordinated Entry System is the first step. Please call 401-277-4316 to help them get on lists for shelter and housing. If you need blankets, tents, or other basic needs for folks you're working with, please reach out.